In response to the needs of our community, we've expanded our capabilities for COVID-19 testing for patients. Only UT Southwestern providers can refer UT Southwestern patients age 12 and older; a referral order is required.
We have two COVID-19 Drive-Up Specimen Collection Sites:
Dallas
November Holiday Schedule:
Wednesday, November 25 – 8:30 a.m. to 1 p.m.
Thursday, November 26 – Closed
Friday, November 27 – 8:30 a.m. to 1 p.m.
Patients with a scheduled appointment for testing should enter the parking lot via Harry Hines Boulevard and drive along the most northern driveway until they are in the north parking lot. Signage guides traffic into and out of the drive-up site. Campus Police and Public Safety Officers will also be present to direct traffic.
Fort Worth
November Holiday Schedule:
Thursday, November 26 – Closed
Friday, November 27 – 9 a.m. to 11:30 a.m.
Saturday, November 28 – 9 a.m. to 11:30 a.m.
December Holiday Schedule:
Thursday, December 24 – Closed
Friday, December 25 – Closed
Saturday, December 26 – 9 a.m. to 11:30 a.m.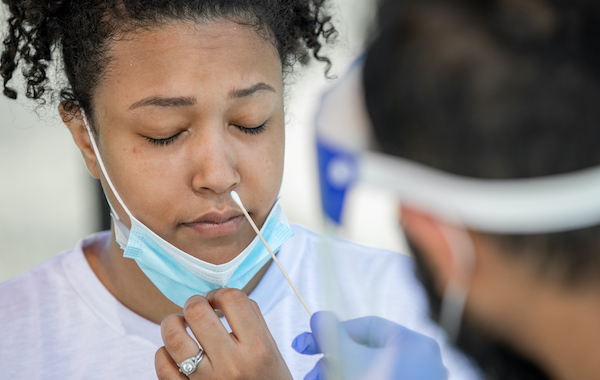 Presurgical COVID-19 Testing
We require COVID-19 testing for all patients awaiting surgical procedures. Testing allows us to move forward after we have confidently ruled out COVID-19.
Care teams will need to have test results for review 24 hours ahead of a scheduled procedure. To ensure we have the results within that 24-hour period, patients will need to be tested within 72 hours prior to a scheduled surgery or procedure.
Our presurgical testing team will order the test. At this time, we ask that providers and clinics refrain from placing the order locally, and instead rely on the presurgical testing team to order the test. The attending provider will need to sign off on this order.  
Although we prefer that patients are tested at UT Southwestern, we will also accept results from a UTSW-approved local health department testing facility.
It's possible that a patient's procedure could be canceled based on results, but decisions will be made on a case-by-case basis and will take into account the patient's individualized plan of care.