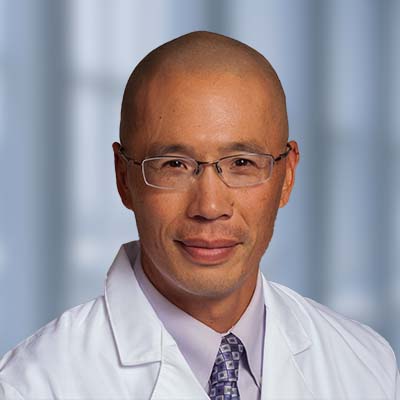 Eugene Chu,
M.D.
Internal Medicine - General Internal Medicine
Biography
Eugene Chu, M.D., is an Associate Professor in the Department of Internal Medicine at UT Southwestern, and a member of its Hospital Medicine Division. He serves as Chief of Hospital Medicine at Parkland Memorial Hospital.
Dr. Chu received a bachelor's degree in biology from Stanford University in Stanford, California. He then obtained his medical degree from Tufts University School of Medicine in Boston, Massachusetts, and completed internal medicine residency training at the University of Colorado Health Science Center in Denver. After becoming the inaugural Chief of Hospital Medicine at Denver Health Medical Center in 2001, Dr. Chu received formal training and certifications in Lean Systems Quality Improvement, Health Services Research, Medical Education and Health Care Leadership.
Board certified in internal medicine, he joined the UT Southwestern faculty in 2017.
Dr. Chu has been a faculty member of several national quality improvement collaboratives, including the American Hospital Association's On the CUSP: Stop CAUTI initiative, Johns Hopkins' CUSP4MVP (mechanically ventilated patients) program, and Brigham and Women's Hospital's MARQUIS2 (medication and reconciliation) collaborative. As part of those initiatives, Dr. Chu worked with healthcare organizations across the nation as a quality improvement mentor and coach, developing and delivering content expertise in High Performance Teamwork, Engagement, Leadership, Change Management and Sustainment in forums locally, regionally, and nationally.
He also is an active member of the American College of Physicians, the Society of Hospital Medicine, and the DFW Hospital Council, which he serves as Steering Committee Chair of the Hospital Information and Quality Committee.
Medical School -

Tufts University School of Medicine

(1993-1997)

Residency -

University of Colorado Health Science Center

(1997-2000)

, Internal Medicine