Are Emergency Department Visits by Cancer Patients Preventable?
April 1, 2021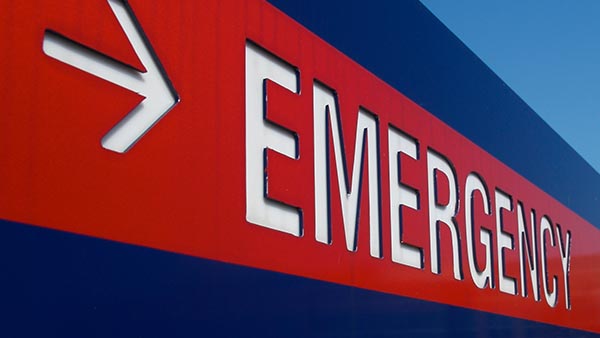 Oncology patients frequently visit the emergency department (ED) for various health concerns and other disease-related comorbidities. While the use of acute care settings is often warranted, a substantial proportion of these visits might be preventable. Potential strategies for reducing visits include managing symptoms, ensuring correct treatment regimens, and properly managing care.
Specialized care is often required and is dependent upon the type, stage, and location of disease. Optimal patient care needs to be delivered in a safe and high-quality manner, which can be demanding for ED clinicians, given the dynamic complexities of oncology care, diverse patient populations, and ongoing demands of the ED setting.
Because the number of oncology patients visiting the ED rises each year, a closer analysis is needed to better understand why oncology patients are using the ED.
"Our urgent care use research is relevant to clinicians because we know this gap can be filled. I think it's simply a matter of integrating it better, making it more visible to patients and their families, and figuring out how we can optimize and safely reduce ED use."
Examining care patterns before an ED visit
Medicare's Oncology Care Model alternative payment program provides 24-hour patient access to telephone consultation with a clinician. As a result, various hospitals have developed oncology urgent care clinics. However, patterns of care in these clinics remain largely unknown.
In a recent study, my team collected and retrospectively analyzed the electronic health records of adult oncology patients from Parkland Health & Hospital System (PHHS) and the UT Southwestern (UTSW) NACR Gold-Certified cancer registry (2012-2018). We evaluated how frequently patients visit the ED without obtaining prior clinical advice and compared ED visit severity between patients with and without preceding clinical advice.
The study matched 8,289 Parkland (54% female, 78% Medicaid/charity assistance) and 10,817 UTSW patients (50% female, 12% Medicaid), who had 21,009 and 22,696 ED visits, respectively. More than two-thirds of all ED visits arose without prior clinical contact (70.2% PHHS, 66.7% UTSW).
Although clinical severity was not significantly greater for ED visits without prior clinical contact, patients were discharged home more often if clinical contact came before ED visits.
Our urgent care use research is relevant to clinicians because we know this gap can be filled. I think it's simply a matter of integrating it better, making it more visible to patients and their families, and figuring out how we can optimize and safely reduce ED use.
Now Open: Simmons Acute Care
Simmons Acute Care (SAC) offers same-day and next-day outpatient appointments to established Simmons patients as an alternative to emergency department visits. SAC's oncology-trained advanced practice providers deliver treatment for acute needs, working in tandem with the patient's primary oncologist.
The focus is on supportive care, such as infusion and transfusion support, medication administration, wound care, and symptoms that require immediate attention, such as dehydration, changes in blood pressure, and unmanaged diarrhea. Patients are seen by referral appointment only, and the clinic is not involved with the definitive oncology care of critically ill patients.
Simmons patients who are experiencing acute symptoms should contact their primary oncologist. If patients contact their community provider first, that doctor can contact Simmons Cancer Center to initiate the appointment process, if appropriate.
Simmons Acute Care is located on the second floor of the Seay Biomedical Building on UT Southwestern's North Campus in Dallas. The clinic is open Monday through Friday, 8 a.m. to 4:30 p.m. Contact Simmons Cancer Center at 214-645-4673.
Next – and current – steps
Further research is needed to better characterize and develop strategies to improve oncology-related ED care. Recent research by my colleagues and I found that lower-acuity ED visits could be addressed in an urgent care setting, thereby lowering the number of ED visits by oncology patients.
Future studies will focus on individual physician-level decisions and identify and evaluate patterns in oncology patient management.
Additionally, UT Southwestern recently opened a specialized clinic called Simmons Acute Care (see shaded section above) as an alternative to the ED for cancer patients. The clinic includes expert personnel who work directly with oncology patients, with the goal of improving patient care and patient experience, all while reducing trips to the ED.
At Simmons Cancer Center, we're undertaking efforts to optimize care, with the goal of improving the lives of cancer patients in our health system and city at large. I believe this is a key differentiator of Simmons from other centers.
About the Author
Arthur Hong, M.D., M.P.H., is an Assistant Professor in the Departments of Internal Medicine and Population and Data Sciences at UT Southwestern. He specializes in adult primary care. Dr. Hong's main research interests include understanding how patients and clinicians interact within the health care system – specifically, care delivery innovation, improving the value and quality of care, and evaluating health policy.