New Patient Appointment or 214-645-2563
The University Hospital Simmons Cancer Center Genetic Cancer Prevention Clinic coordinates complex care for patients with a genetic predisposition to cancer.
At the only genetic cancer prevention clinic in North Texas, our team of multidisciplinary specialists has designed treatment and management pathways for patients with any cancer mutation, incorporating current published guidelines and expert recommendations.
We offer specialized care for people with cancer genetic mutations and:
Family history of cancer without a personal history of cancer (previvors)
Long-term survivable metastatic disease
Who are in remission from cancer
Because of the unique resources available at UT Southwestern, we can collaborate with peers to create and integrate extensive research options, including a clinical registry, a biorepository for collected specimens, and long-term opportunities for robust clinical and translational research.
What to Expect
Before your visit, our genetic nurse navigator will contact you to talk about what to expect during your appointment, including:
A limited physical exam and review of personal health history
Discussion of updated family history to potentially modify risk recommendations
Review of gene-specific screening recommendations to develop an individualized screening plan, including referrals as needed
Coordination of care and cancer screenings as needed
Identifying resources and research opportunities for individuals and families
Recommendations to contact at-risk relatives about hereditary cancer
Your First Appointment
Although we will make most of the arrangements for your appointment, there are a few things you can do to be prepared. Please bring the following:
A picture ID.
Your insurance information and/or a form of payment.
List of your current prescriptions and over-the-counter drugs, vitamins, or supplements, as well as a list of known drug allergies.
Arrange for your medical records and X-rays to be sent to us, or bring them with you. This should include a copy of your positive genetic test report.
Feel free to bring someone with you to ask questions and take notes.
The Only NCI-Designated Comprehensive Cancer Center in North Texas
Simmons Cancer Center is the first and only medical center in North Texas to earn the National Cancer Institute (NCI) Comprehensive designation.
This elite distinction, which is held by about 50 cancer centers nationwide and only three in Texas, recognizes innovative research and excellence in patient care. It is the gold standard for cancer programs.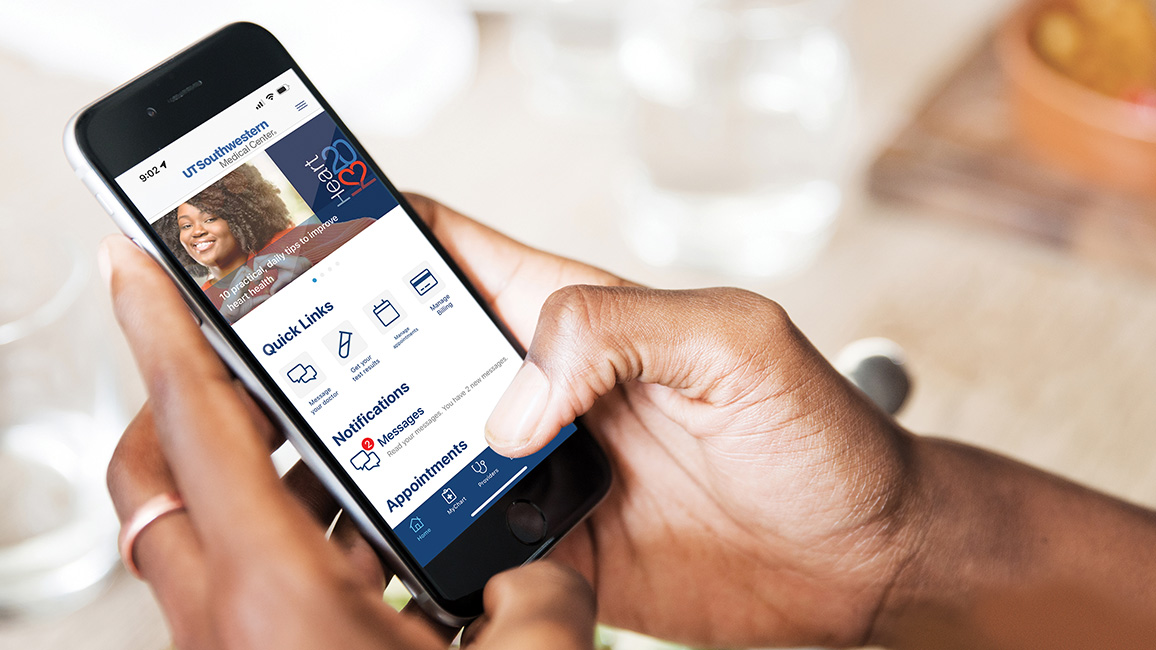 UTSWMyCare is your convenient, one-stop, accessible, connected, on-the-go health resource.
We have a wide range of clinical trials open to patients with all types and stages of cancer. Search for opportunities to participate in a cancer study.