New Patient Appointment or 214-645-4673
Cancer patients and survivors may face unique challenges related to their heart because the treatments that help you fight cancer can also affect your heart.
At the University Hospital Simmons Cancer Center Cardio-Oncology Clinic, we combine research and expertise to help determine the risk to your heart and treat any damage that has occurred.
As specialists in cancer and heart disease, our cardio-oncologists have advanced training and experience you won't find anywhere else in the Dallas-Fort Worth region.
Appointment Information
Although we will make most of the arrangements for your appointment, there are a few things you can do to be prepared. Please:
Bring your insurance information and/or a form of payment.
Bring a list of your current prescriptions and over-the-counter (nonprescription) drugs, vitamins, or supplements, as well as a list of known drug allergies.
Arrange for your medical records and X-rays to be sent to us, or bring them with you, if your previous care has been somewhere other than UT Southwestern.
Feel free to bring someone with you, ask questions, and take notes.
Valet and self-parking are available.
The Only NCI-Designated Comprehensive Cancer Center in North Texas
Simmons Cancer Center is the first and only medical center in North Texas to earn the National Cancer Institute (NCI) Comprehensive designation.
This elite distinction, which is held by only about 50 cancer centers nationwide, recognizes innovative research and excellence in patient care. It is the gold standard for cancer programs.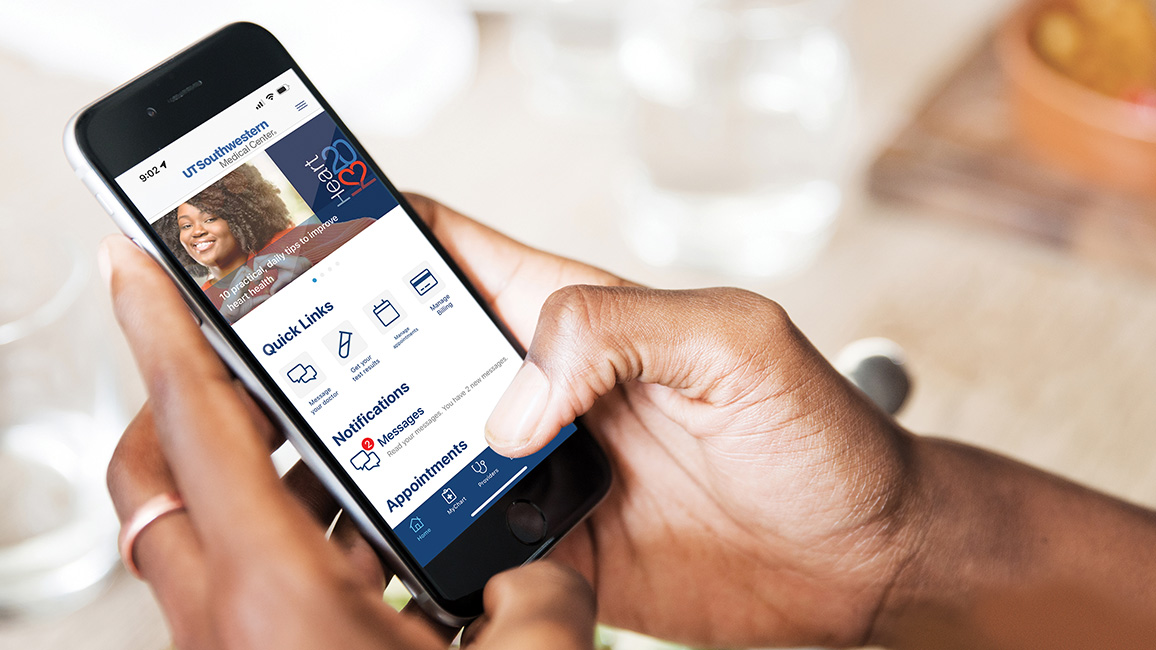 UTSWMyCare is your convenient, one-stop, accessible, connected, on-the-go health resource.
We have a wide range of clinical trials open to patients with all types and stages of cancer. Search for opportunities to participate in a cancer study.