New Patient Appointment or 214-645-4673
At the University Hospital Simmons Cancer Center Gynecologic Oncology Clinic, we diagnose and treat cancers that are unique to a woman's reproductive system.
These include uterine and endometrial cancer as well as cancers of the ovaries, cervix, vagina, vulva, and placenta.
Our team of physicians, nurses, counselors, therapists, and other staff is committed to helping women get through any diagnosis and treatment. Patients have access to a full spectrum of cancer care administered by experts focused solely on gynecologic cancers.
The Gynecologic Oncology Clinic at Simmons Cancer Center is for outpatient visits.
Treatment Options
We provide state-of-the-art diagnostic and therapeutic treatment approaches tailored to your needs.
Therapies we offer at the clinic include:
Conventional chemotherapy
Hormonal therapy
Immunotherapy
Radiation therapy
Experimental agents
Minimally invasive and robotic surgical approaches
Radical and reconstructive pelvic and abdominal surgery
Operative and staging endoscopy
Gynecologic Oncology Prevention
We offer comprehensive services to patients with a hereditary risk for gynecologic cancers. These include patients with genetic mutations that increase their risk for developing ovarian, fallopian tube, and endometrial cancer.
Preparing for Your First Appointment
Write down any symptoms you're experiencing, including any that might seem unrelated to the reason for which you scheduled the appointment.
Write down key personal information, including any major stresses or recent life changes.
Make a list of all medications, as well as any vitamins or supplements you're taking.
Ask a family member or friend to join you. Sometimes it can be difficult to absorb all the information provided during an appointment. Someone who accompanies you might remember something you missed or forgot.
Write down questions you want to ask your doctor.
Valet and self-parking are available.
The Only NCI-Designated Comprehensive Cancer Center in North Texas
Simmons Cancer Center is the first and only medical center in North Texas to earn the National Cancer Institute (NCI) Comprehensive designation.
This elite distinction, which is held by only about 50 cancer centers nationwide, recognizes innovative research and excellence in patient care. It is the gold standard for cancer programs.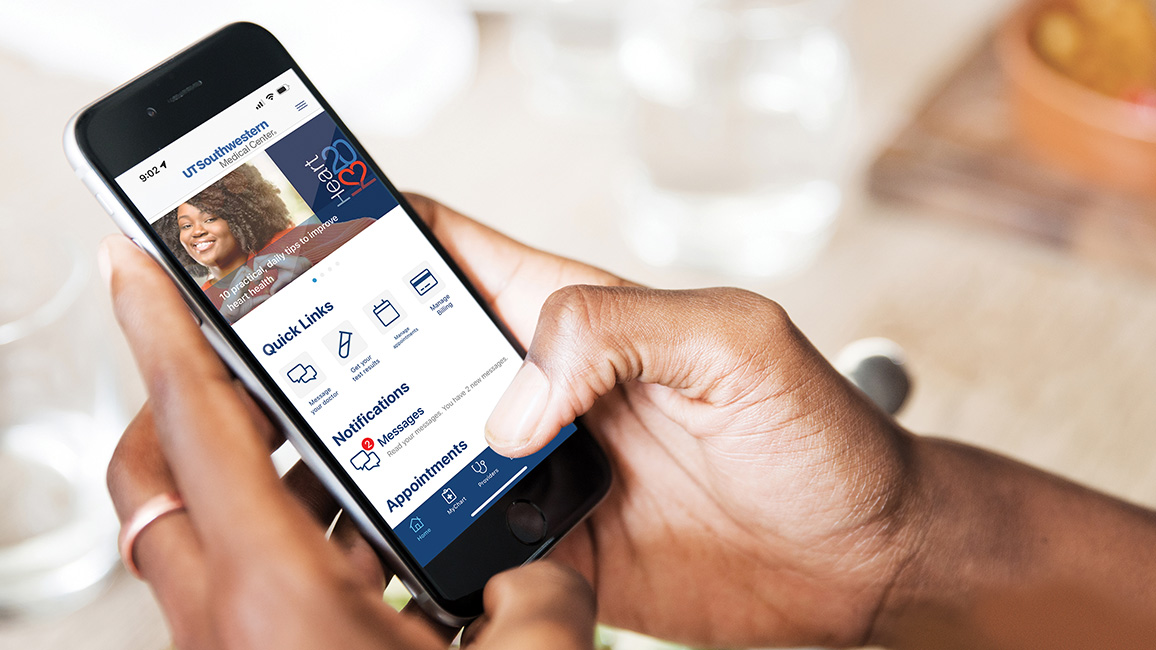 UTSWMyCare is your convenient, one-stop, accessible, connected, on-the-go health resource.
We have a wide range of clinical trials open to patients with all types and stages of cancer. Search for opportunities to participate in a cancer study.