New Patient Appointment or 214-645-4673
Infusion therapy (also called intravenous or IV therapy) is provided at the University Hospital Simmons Cancer Center Infusion Services Clinic as a part of a patient's treatment plan or to counteract the side effects of treatment.
Depending on the type of treatment required, you may need to visit the clinic for a single treatment or for multiple treatments over time.
Your First Appointment
Although we will make most of the arrangements for your appointment, there are a few things you can do to be prepared. Please:
Bring your insurance information and/or a form of payment.
Bring a list of your current prescriptions and over-the-counter (nonprescription) drugs, vitamins, or supplements, as well as a list of known drug allergies.
Arrange for your medical records and X-rays to be sent to us, or bring them with you.
Feel free to bring someone with you, ask questions, and take notes.
The Only NCI-Designated Comprehensive Cancer Center in North Texas
Simmons Cancer Center is the first and only medical center in North Texas to earn the National Cancer Institute (NCI) Comprehensive designation.
This elite distinction, which is held by only about 50 cancer centers nationwide, recognizes innovative research and excellence in patient care. It is the gold standard for cancer programs.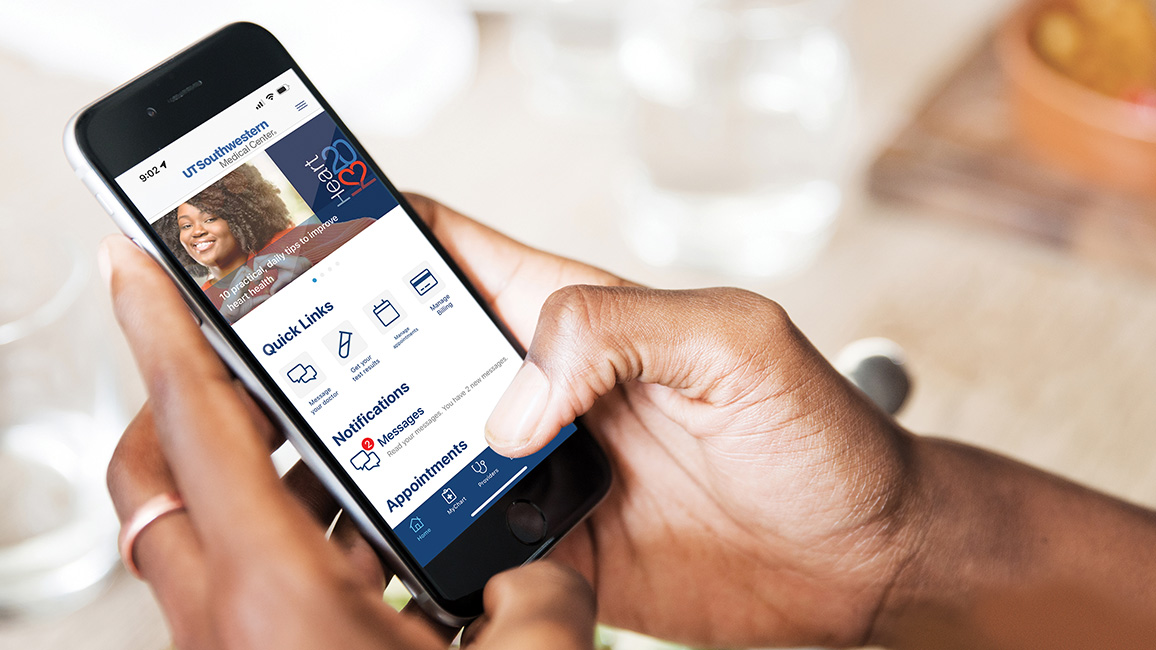 UTSWMyCare is your convenient, one-stop, accessible, connected, on-the-go health resource.
We have a wide range of clinical trials open to patients with all types and stages of cancer. Search for opportunities to participate in a cancer study.