New Patient Appointment or 214-645-4673
UT Southwestern Medical Center's multidisciplinary liver cancer program offers access to nationally renowned experts in liver cancer and the region's most advanced tools, technologies, and therapies for diagnosing and treating all types of liver cancer.
What We Treat
At the University Hospital Simmons Cancer Center Liver Clinic, we provide treatment options for people with:
Primary liver cancers, such as hepatocellular carcinoma, bile duct cancer (cholangiocarcinoma), and gallbladder cancer
Metastatic cancer to the liver, such as metastatic colon cancer
Benign (noncancerous) liver masses, such as adenomas, cysts, and other lesions
Our Services
As a multidisciplinary clinic and tumor board, we offer:
Access to multiple liver cancer experts during a single visit
Quick scheduling of clinic visits, with all patients offered an appointment within one week
The most current, evidence-based therapies and surgical procedures
Aggressive surgical therapies, including robotic surgical resection and living-donor liver transplantation
Participation in clinical trials of promising new liver cancer therapies, giving patients opportunities to benefit from treatments not yet available to the public
Your First Appointment
Although we will make most of the arrangements for your appointment, there are a few things you can do to be prepared. Please:
Bring your insurance information and/or a form of payment.
Bring a list of your current prescriptions and over-the-counter (nonprescription) drugs, vitamins, or supplements, as well as a list of known drug allergies.
Arrange for your medical records and X-rays to be sent to us, or bring them with you.
Feel free to bring someone with you, ask questions, and take notes.
Valet and self-parking are available.
The Only NCI-Designated Comprehensive Cancer Center in North Texas
Simmons Cancer Center is the first and only medical center in North Texas to earn the National Cancer Institute (NCI) Comprehensive designation.
This elite distinction, which is held by only about 50 cancer centers nationwide, recognizes innovative research and excellence in patient care. It is the gold standard for cancer programs.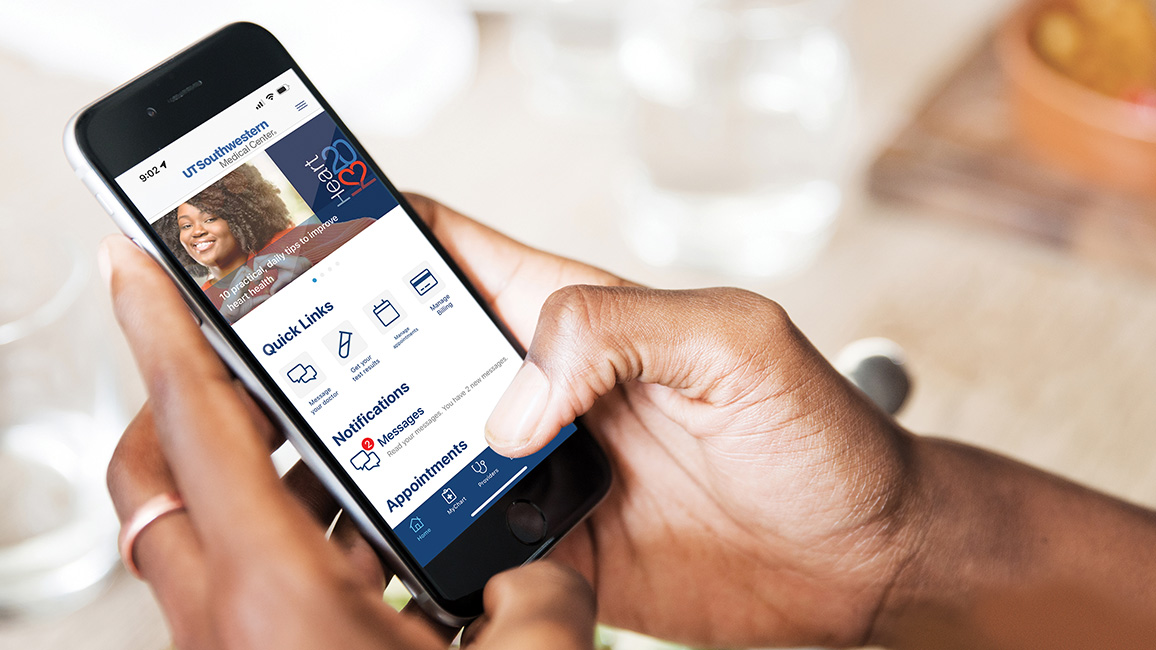 UTSWMyCare is your convenient, one-stop, accessible, connected, on-the-go health resource.
We have a wide range of clinical trials open to patients with all types and stages of cancer. Search for opportunities to participate in a cancer study.