New Patient Appointment or 214-645-4673
Nationally Ranked in Rehabilitation
UT Southwestern Medical Center is recognized by U.S. News & World Report as one of the nation's top 15 hospitals for rehabilitative care.

At the University Hospital Simmons Cancer Center Physical Medicine and Rehabilitation Clinic, our rehabilitation specialists provide the comprehensive therapies needed to help manage and overcome symptoms caused by cancer, as well as continue the recovery process initiated by cancer treatments.
Who We Are
We are dedicated to helping cancer survivors surmount the physical and psychological issues that often accompany cancer, its treatment, and the rehabilitation process.
Our specialists actively work with you and your family to provide the treatments, skills, and motivation needed to achieve a successful outcome for cancer rehabilitation.
We provide individualized care to address your unique situations – with effective pain management techniques, personalized physical, occupational, and therapy programs, nutritional advice, patient education, and family counseling.
Our Services
To help you better adapt to your condition, we also offer a comprehensive team approach to rehabilitation that includes your oncologist, a physiatrist, nurse, physical therapist, occupational therapist, speech pathologist, dietitian, vocational counselor, social worker, psychologist, and clergy member.
We also craft exercise programs that:
Help build strength, endurance, and mobility
Provide assistance with activities of daily living, such as eating, drinking, dressing, bathing, using the toilet, cooking, and basic housekeeping
Employ techniques for pain management and medications
The Only NCI-Designated Comprehensive Cancer Center in North Texas
Simmons Cancer Center is the first and only medical center in North Texas to earn the National Cancer Institute (NCI) Comprehensive designation.
This elite distinction, which is held by only about 50 cancer centers nationwide, recognizes innovative research and excellence in patient care. It is the gold standard for cancer programs.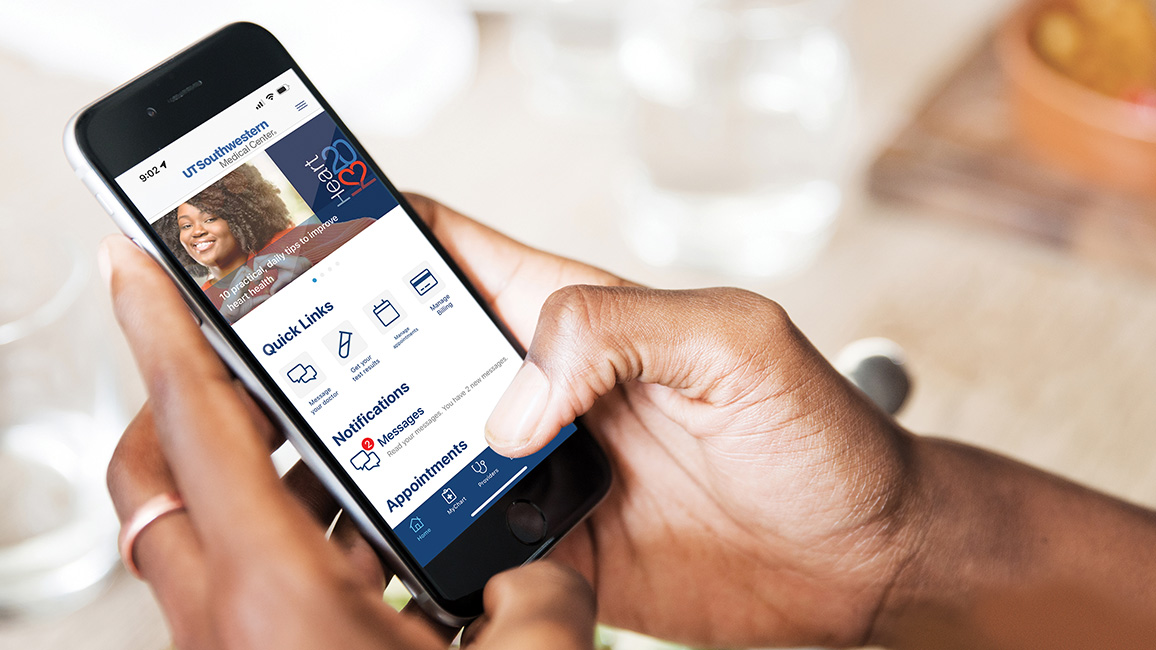 UTSWMyCare is your convenient, one-stop, accessible, connected, on-the-go health resource.
We have a wide range of clinical trials open to patients with all types and stages of cancer. Search for opportunities to participate in a cancer study.