New Patient Appointment or 214-214-5830
As part of UT Southwestern, RedBird patients have immediate access to our specialists and services at all our other locations.
High-quality, comprehensive primary care in Dallas, Texas
You can expect the best from our UT Southwestern Dallas primary care team, from helping prevent diseases to providing access to the latest medical innovations for treating minor and major health issues. Our focus is on helping patients maintain long-term health and wellness.
Primary Care services designed for better health
Our new RedBird Center combines the nationally ranked care UT Southwestern is known for with the convenience of a location in Southwest Dallas County. We are part of a network of experts, with the extensive knowledge and experience that comes from caring for thousands of patients every year.
Primary care services available include:
Annual check-ups
Well-woman exams
Routine care for colds, flu, aches, and other illnesses
Screening tests that focus on early detection of major illnesses
Evaluation and management of diabetes, high blood pressure, high cholesterol, heart disease, lupus, arthritis, obesity, and other health concerns
Senior care
Coordination of care with specialists, when needed
Primary Care services centered on each patient's needs
High-quality care is at the core of the primary care services UT Southwestern RedBird offers. This means doctors who listen, take the time to get to know you, and answer questions about your health.
For convenience, we offer in-person visits at our new, state-of-the-art center. Existing UT Southwestern patients also have the option of virtual visits.
Scheduling an Appointment
Our primary care doctors see teenagers, seniors, and everyone in between. Request an appointment online or call our primary care physicians at 214-214-5830.
Prepare for An Appointment
On the day of your appointment at our UT Southwestern RedBird Center, plan to arrive 20 minutes early. This allows time for parking and registration.
Please bring the following items to your appointment:
Current insurance card
Method of payment
List of medications you're taking
Completed paperwork, if you received forms before the visit
Cancel an Appointment
Please call the clinic or cancel via MyChart 24 to 48 hours in advance so we can accommodate other patients who might be waiting for an appointment.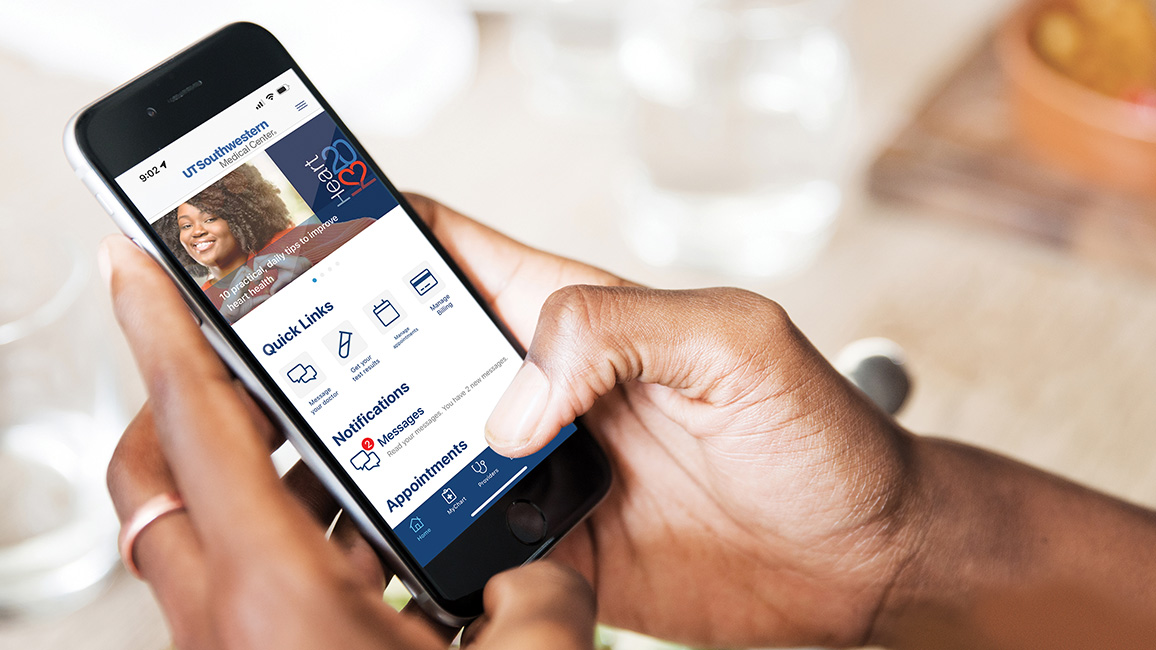 UT Southwestern's patient care app – UTSWMyCare – helps you easily manage your health and stay connected to UTSW and your provider, all in a secure and safe environment.
We're one of the world's top academic medical centers, with a unique legacy of innovation in patient care and scientific discovery.  
Our pharmacy team offers expertise, convenience, and a personal touch that you won't find at other pharmacies. We're focused on fulfilling your retail or specialty medication needs safely and quickly.