New Patient Appointment or 214-645-4673
The University Hospital Simmons Cancer Center Neuro Oncology Clinic offers comprehensive, patient-centered treatment of cancers of the brain and spinal cord, as well as cancer-related neurological disorders.
UT Southwestern Harold C. Simmons Comprehensive Cancer Center – the only National Cancer Institute-designated Comprehensive Cancer Center in North Texas – provides the most advanced treatments available for brain and spinal cord tumors, as well as a wide range of patient-care services.
Our team of physicians and support staff is devoted to the health and well-being of each patient, blending leading-edge cancer research with the best of conventional cancer care to provide the best possible outcomes.
Our Neuro Oncology Services
Our neuro oncology team specializes in the diagnosis and treatment of benign and malignant tumors of the brain and spinal cord, as well as tumors and other cancer-related neurological disorders of the central nervous system and the peripheral nervous system. These conditions include:
Astrocytomas
Choroid plexus tumors
Craniopharyngiomas
Ependymomas
Glioblastomas
Low-grade gliomas
Meningiomas
Neoplastic meningitis
Neurologic complications of cancer
Oligodendrogliomas
Paraneoplastic syndromes
Pineal gland tumors
Primary central nervous system (CNS) lymphomas
Spinal cord tumors (primary and metastatic)
Your First Appointment
Although we will make most of the arrangements for your appointment, there are a few things you can do to be prepared. Please:
Bring your insurance information and/or a form of payment.
Bring a list of your current prescriptions and over-the-counter (nonprescription) drugs, vitamins, or supplements, as well as a list of known drug allergies.
Arrange for your medical records and X-rays to be sent to us, or bring them with you.
Feel free to bring someone with you, ask questions, and take notes.


Valet and self-parking are available.
The Only NCI-Designated Comprehensive Cancer Center in North Texas
Simmons Cancer Center is the first and only medical center in North Texas to earn the National Cancer Institute (NCI) Comprehensive designation.
This elite distinction, which is held by only about 50 cancer centers nationwide, recognizes innovative research and excellence in patient care. It is the gold standard for cancer programs.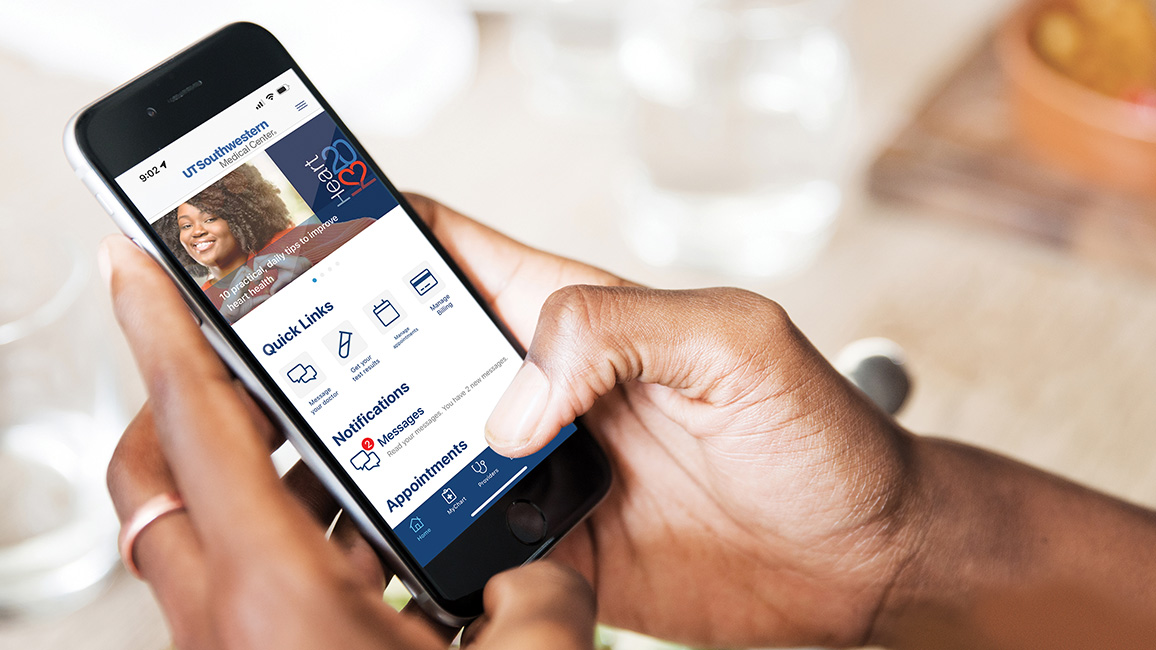 UTSWMyCare is your convenient, one-stop, accessible, connected, on-the-go health resource.
We have a wide range of clinical trials open to patients with all types and stages of cancer. Search for opportunities to participate in a cancer study.