UT Southwestern Primary Care at Frisco
New Patient Appointment or 469-604-9200
Your Home for Good Health in Frisco
UT Southwestern primary care physicians in Frisco help you maintain health and well-being throughout your life.
Our primary care clinic wants to be your hub for overall health, from when it's time for routine care, regular checkups, and immunizations to when you're ill or need management of chronic conditions. Our team prides itself on attentive, expert care.
Services at our Frisco primary care clinic include:
Primary and preventive care
On-site draw station/phlebotomy area
Well visits and physicals
Immunizations for adults and children
Care for common illnesses
Pediatric and adolescent care
Chronic illness management (such as for diabetes, high blood pressure, high cholesterol, and arthritis)
Women's health care (including annual exams and Pap smears)
Existing patients may also schedule an appointment using MyChart.
Access to Leading Specialists
When needed, we can refer you to the UT Southwestern Frisco medical office building, located just two blocks from our clinic.
UT Southwestern Frisco, a 120,000-square-foot outpatient facility at the corner of the Dallas North Tollway and Cobb Hill Drive, features a dozen adult and pediatric specialties, plus a retail pharmacy and imaging and lab services.
In addition, as part of the more than 2,000-physician-strong UT Southwestern Medical Group, our primary care physicians have access to convenient and timely referrals to UT Southwestern specialists across the UT Southwestern Health System.
We'll have you covered for just about any illness or condition that might affect you or your family.
Several of our specialties are ranked among the nation's best by U.S. News & World Report. In fact, we have more nationally ranked specialties than any health care provider in North Texas.
Scheduling an Appointment
Prepare for an Appointment
On the day of the appointment, please arrive 30 minutes early to allow time for parking and registration. Free and ample parking is available outside of the building.
Cancel an Appointment
Please call the clinic or cancel via MyChart 24 to 48 hours in advance so we can accommodate other patients who might be waiting for an appointment.
Please bring the following items to your appointment:
Current insurance card
Driver's license or other approved government picture ID
Method of payment – credit or debit card only
To facilitate ongoing communication, we recommend patients sign up with MyChart, which allows patients to communicate directly with doctors, request prescription refills, update contact information, view test results, complete visit questionnaires, and request clinic appointments. Sign up for or sign in to MyChart.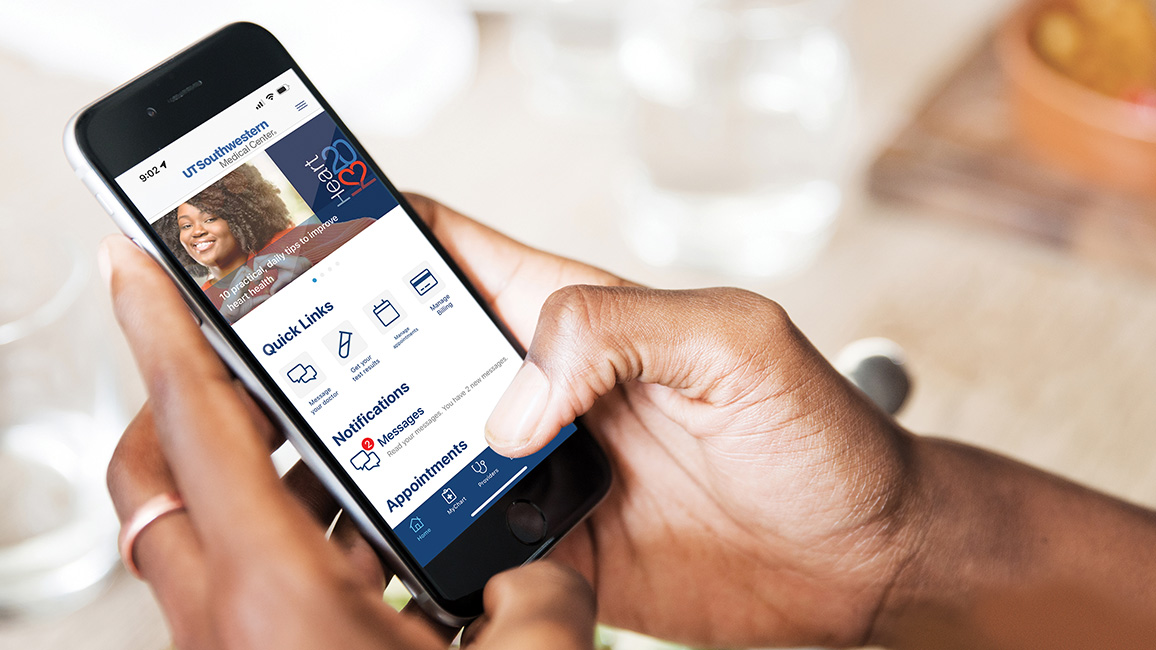 UT Southwestern's patient care app – UTSWMyCare – helps you easily manage your health and stay connected to UTSW and your provider, all in a secure and safe environment.
We're one of the world's top academic medical centers, with a unique legacy of innovation in patient care and scientific discovery.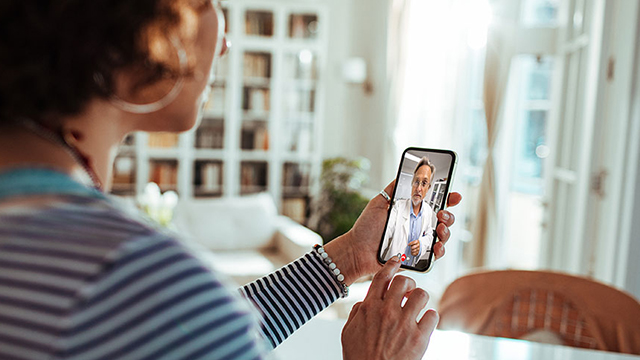 A Video Visit is a safe and convenient way to get access to primary and specialty services at UT Southwestern while still receiving the same high-quality care you would receive in person.