New Patient Appointment or 214-645-2563
The University Hospital Cancer Genetics Clinic in Fort Worth offers genetic counseling, genetic testing, high-risk cancer management/prevention, and other tools and areas of expertise to help patients and their families identify their risk of developing cancer and provide information and guidance on available options to help them manage their health.
The information patients gain from understanding their hereditary cancer risk might impact treatment decisions for those who already have cancer and can help determine if relatives are at an increased risk of developing cancer.
Our genetics and hereditary cancers program is a unique offering for our patients. We are proud to be one of the fastest-growing cancer clinical genetics programs in the country, with expertise in identifying mutations and counseling patients with inherited disease.
What to Expect
Learn more about what to expect in our Cancer Genetics Clinic by visiting our Genetics and Hereditary Cancer pages for details about genetic counseling and genetic testing.
Your First Appointment
Although we will make most of the arrangements for your appointment, there are a few things you can do to be prepared. Please:
Bring your insurance information and a picture ID.
Arrange for your medical records to be sent to us, or bring them with you. This should include a copy of genetic testing, if you've had any.
Feel free to bring someone with you to ask questions and take notes.
The Only NCI-Designated Comprehensive Cancer Center in North Texas
Simmons Cancer Center is the first and only medical center in North Texas to earn the National Cancer Institute (NCI) Comprehensive designation.
This elite distinction, which is held by only about 50 cancer centers nationwide, recognizes innovative research and excellence in patient care. It is the gold standard for cancer programs.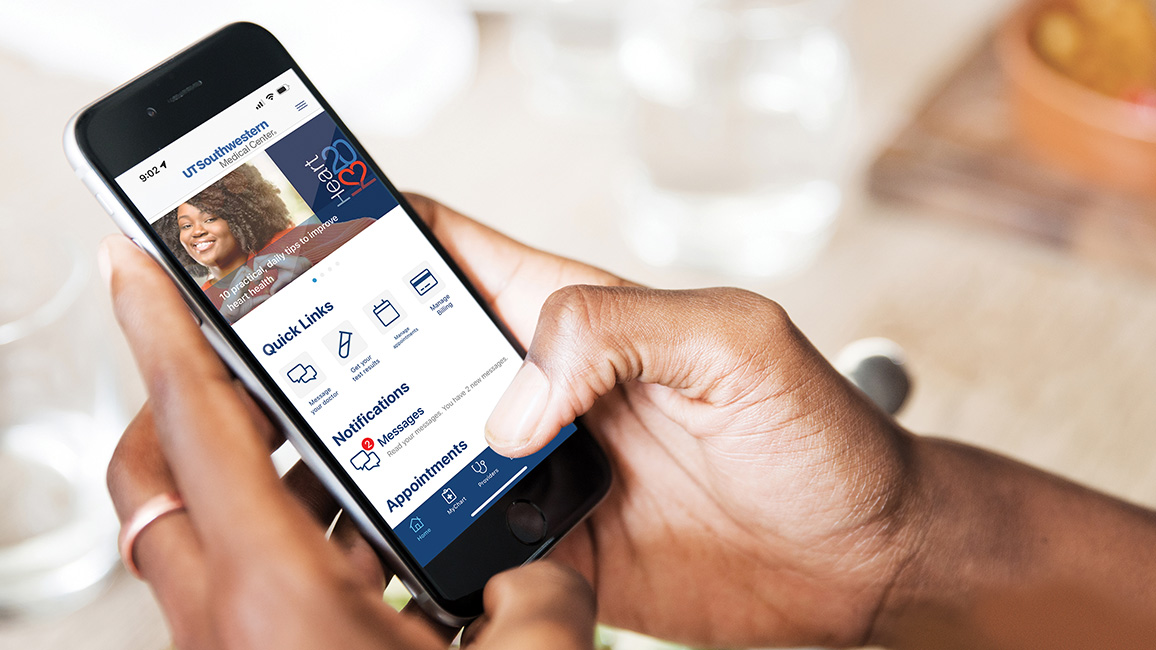 UTSWMyCare is your convenient, one-stop, accessible, connected, on-the-go health resource.
We have a wide range of clinical trials open to patients with all types and stages of cancer. Search for opportunities to participate in a cancer study.