New Patient Appointment or 214-645-4673
UT Southwestern Medical Center's integrated team of head and neck cancer specialists treats lung cancer and head and neck cancers.
Our radiation and medical oncologists, thoracic surgeons, oral and reconstructive surgeons, physical and occupational therapists, and speech pathologists collaborate closely on each case, ensuring every patient benefits from the combined knowledge of all specialties.
At the University Hospital Simmons Cancer Center Lung/Head and Neck Clinic, we help patients live longer, fuller lives, using early detection methods, the newest drug treatments, and innovative techniques in surgery and radiation.
Our Lung Cancer Services
Lung cancer requires specialized care, so we take a different approach than other health care providers in North Texas. Our team leverages a variety of techniques to create an individualized treatment plan based on each patient's needs.
First, we work to detect and diagnose lung cancer as early as possible. We have a range of advanced diagnostic technologies.
If lung cancer is diagnosed, out team will perform additional tests to stage the cancer and determine the best course of treatment. For each patient, our team collaborates to create a customized plan of care that includes one or a combination of the latest treatment options.
In addition, we offer support services for patients and their families to help them manage every situation they experience during their cancer treatment and after.
Our Head and Neck Cancer Services
Our team of head and neck cancer specialists offers individualized care tailored to each patient's unique situation. Highlights of our program include:
Your First Appointment
Although we will make most of the arrangements for your appointment, there are a few things you can do to be prepared. Please:
Bring your insurance information and/or a form of payment.
Bring a list of your current prescriptions and over-the-counter (nonprescription) drugs, vitamins, or supplements, as well as a list of known drug allergies.
Arrange for your medical records and X-rays to be sent to us, or bring them with you.
Feel free to bring someone with you, ask questions, and take notes.
Valet and self-parking are available.
The Only NCI-Designated Comprehensive Cancer Center in North Texas
Simmons Cancer Center is the first and only medical center in North Texas to earn the National Cancer Institute (NCI) Comprehensive designation.
This elite distinction, which is held by only about 50 cancer centers nationwide, recognizes innovative research and excellence in patient care. It is the gold standard for cancer programs.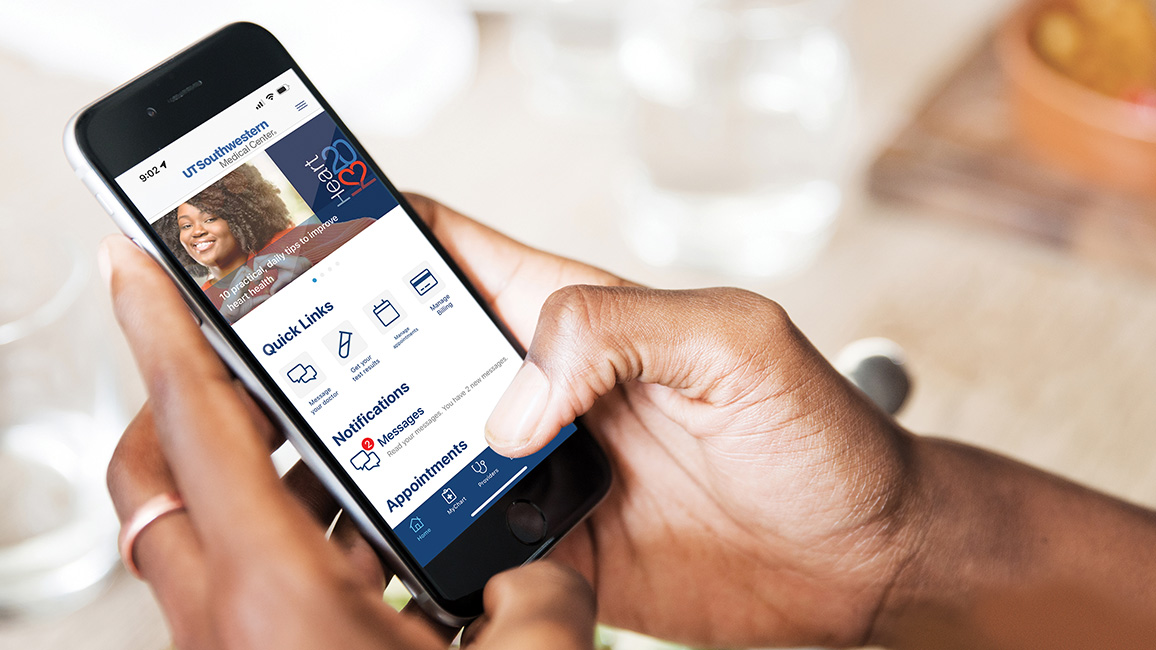 UTSWMyCare is your convenient, one-stop, accessible, connected, on-the-go health resource.
We have a wide range of clinical trials open to patients with all types and stages of cancer. Search for opportunities to participate in a cancer study.