UT Southwestern Colorectal Surgery at Texas Health Dallas
New Patient Appointment or 214-645-8300
Experienced surgeons at UT Southwestern Colorectal Surgery at Texas Health Dallas are skilled in the latest techniques to treat diseases of the colon (large intestine).
We provide safe, effective medical care, traditional surgery, and minimally invasive procedures that help prevent, screen for, diagnose, and treat colon and rectal diseases. Our team works together to create a comprehensive, personalized treatment program for each patient.
Conditions We Treat
Anal conditions such as fissures, fistula, and hemorrhoids
Colorectal cancer and polyps (benign growths that can become cancerous)
Diverticular disease, a common condition that causes small pouches (diverticula) to form in weak areas of the colon, which can become infected or inflamed
Appointment Information
On the day of the appointment, please arrive 30 minutes early to allow time for parking and registration. We will do our best to see you at your scheduled appointment time.
Please bring the following items to your appointment:
Current insurance card
Driver's license or other approved government picture ID
Method of payment – credit or debit card only
Current medications
Relevant past medical records, if available
Completed paperwork, if you received forms before the visit
To facilitate ongoing communication, we recommend patients sign up with UTSWMyCare, which allows patients to communicate directly with doctors, request prescription refills, update contact information, view test results, complete visit questionnaires, and request clinic appointments. Sign up for or sign in to UTSWMyCare.
Canceling an Appointment
Please call the clinic or cancel via UTSWMyCare 24 to 48 hours in advance so we can accommodate other patients who might be waiting for an appointment.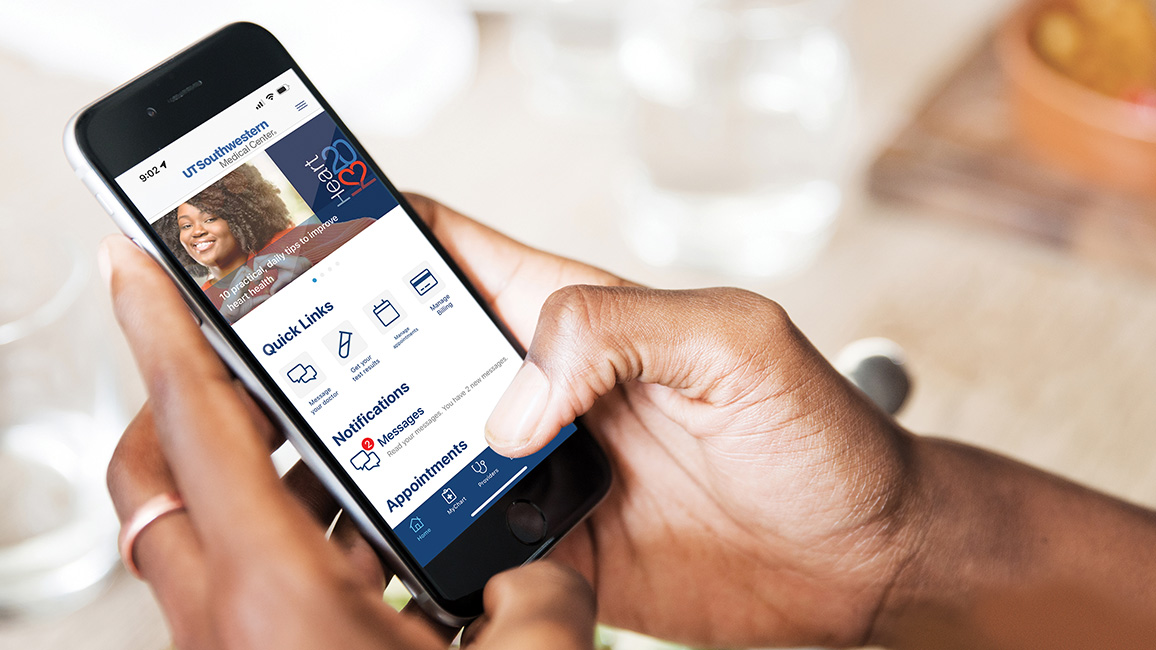 UTSWMyCare is your convenient, one-stop, accessible, connected, on-the-go health resource.
We're one of the world's top academic medical centers, with a unique legacy of innovation in patient care and scientific discovery.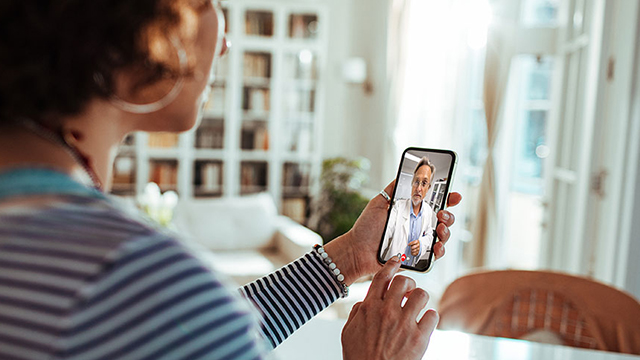 A Video Visit is a safe and convenient way to get access to primary and specialty services at UT Southwestern while still receiving the same high-quality care you would receive in person.