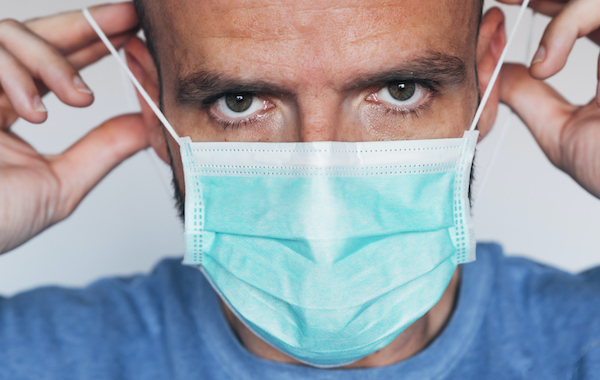 After nine months of struggling through an unprecedented pandemic, it's only natural that people have grown weary of following restrictions and hearing about rising case counts.
But there couldn't be a worse time for a collective sense of COVID-19 fatigue to be setting in:
The weather is turning colder, which means people are more likely to socialize indoors.
It's flu season, which creates increased risks from respiratory viruses.
Many colleges and schools have resumed in-person learning and campus events.
Some states have relaxed public health orders and reopened nonessential businesses.
And Thanksgiving is fast approaching, when families will feel tempted to host indoor gatherings that have the potential to turn into superspreader events.
With COVID-19 cases rising at record rates in the U.S. in late October, now is simply not the time to let our guard down. In fact, we have to strengthen our resolve and remember all that we've learned in the battle against this unrelenting virus.
Let's take a COVID-19 refresher course, review the facts, and dispel some of the misinformation that continues to spread almost as quickly as the virus.
Coronavirus 101: 5 key facts about the pandemic
The Making of a Covid-19 Vaccine
Dr. David Greenberg, an infectious diseases specialist at UT Southwestern, explains the complex vaccine development process, and how remarkable it has been to see scientists close in on a COVID-19 vaccine in less than a year.
Clearing up COVID-19 confusion and misinformation