Prevention
Coronavirus: What you need to know and how to reduce the risk of infection
February 3, 2020
New Patient Appointment or 214-645-8300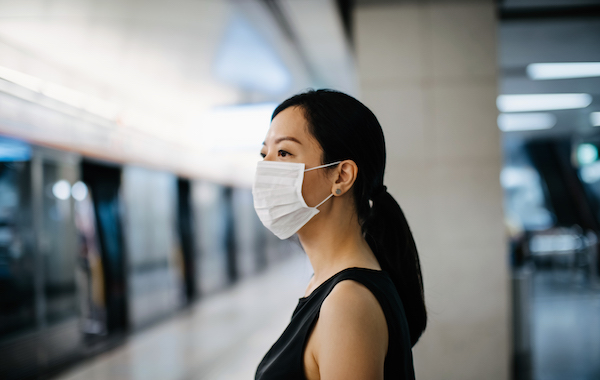 As tension mounts over the outbreak of 2019-nCoV, a previously unknown coronavirus, patients in North Texas should know the facts about the disease – and basic tips to prevent its spread.
The virus is suspected to have originated in a seafood market in Wuhan, China, and has spread to multiple countries, including the U.S. It causes symptoms similar to pneumonia:
Chest congestion and discomfort
Cough
Difficulty breathing
Fever, though it might not be a symptom for infants, the elderly, or those with suppressed immune systems
Sore throat
Malaise, or a general unwell feeling
In the most severe cases, organ failure
Coronaviruses are a family of respiratory viruses that spread quickly. The novel coronavirus 2019-nCoV is believed to be spread by respiratory droplets expelled (about 3 to 6 feet) through coughing and sneezing. Symptoms may not appear right away.
UT Southwestern's infectious diseases and infection prevention teams have created a patient screening procedure to be used at clinic and hospital check-ins. It can provide swift, appropriate care and reduce the risk of exposure to others.
While hospital and airport screening protocols can help contain the disease, individuals can reduce risk through the basics of viral disease prevention. (See tips below.) 
Related reading: Unmasking the mysteries of the flu (influenza)
What we know about 2019-nCoV
Severity
Risk factors
Those at risk include any of these within 14 days prior to symptom onset:
Travel to Wuhan City and China
Having direct contact or being within six feet of a patient diagnosed with 2019-nCoV viral infection without personal protection such as gloves or goggles 
Treatment
Patients can be diagnosed from samples from the nares/throat, or sputum, or samples from bronchial fluid. Blood and stool samples also may be requested. Samples are sent to the CDC for testing.
There is currently no vaccine or specific antiviral treatment for 2019-nCoV. The CDC recommends resting at home and drinking plenty of fluids. Some patients may benefit from pain and fever relievers. Using a humidifier or taking a hot shower can ease chest discomfort and aid breathing.
If you are infected, your doctor will work with you to control symptoms and reduce the risk of spreading the virus to others.
Prevention tips: Back to the basics
Proper handwashing is the No. 1 recommendation from the CDC. Whether you use soap and water or an alcohol-based sanitizer, proper hand hygiene gives you more control over your health – and it can reduce the risk of respiratory virus transmission by 21%.
WHO and the CDC also recommend these guidelines to protect yourself: 
Avoid touching your eyes, nose, and mouth, especially in public
Avoid close contact with people who are sick
Cover your mouth with your arm/elbow when you cough or sneeze
Stay home if you are sick
Get your flu shot 
That last one gives people pause – 2019-nCoV is not the same as the flu, so how can it help?
Getting vaccinated against the flu helps in several ways. First, the flu is circulating at the same time as 2019-nCoV is rising, and the symptoms are similar. So, knowing whether you've been vaccinated against the flu helps us sort out the conditions for which it makes sense to test.
Second, the flu is deadly every year. WHO estimates that more than 290,000 to 650,000 people will die of the flu in 2020. So far in the U.S., 8,000 people have died from influenza. The death toll for the current outbreak of 2019-nCoV has not approached those levels.
But the 2019-nCoV coronavirus is dynamic, with new information released every few hours. Find the latest updates and recommendations on the websites for WHO and CDC.
If you are concerned you've been exposed, call 214-645-2800 or request an appointment online to visit with an infectious disease specialist.