Clinical Heart and Vascular Center
#AHA20 – A View from the Virtual Flight Deck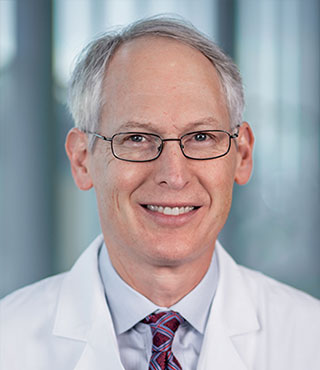 I was asked by the AHA Scientific Sessions programming committee to serve as one of the "Virtual CoPilots" for this year's event. The intent was that the CoPilots would share session recommendations and actively engage with other attendees on social media.
Here, I would like to highlight five of my "stops" along my #AHA20 flight.
1 / Two Important Late-Breaking Clinical Trials In Heart Failure
GALACTIC-HF tested a novel agent, omecamtiv mecarbiv, a selective cardiac myosin activator, in 8,256 patients with an LVEF ≤ 35%. The compound was described as a "myotrope." As compared to placebo, there was an 8% reduction in the primary composite endpoint of first heart failure event (hospitalization or urgent visit) or cardiovascular death, driven by the nonfatal component of the endpoint. There appeared to be particular benefit in those with a lower LVEF (≤ 28%), suggesting perhaps a role for this agent in those with the most severe systolic dysfunction. The second trial was AFFIRM-AHF, which demonstrated that in patients with CHF, LVEF < 50%, and iron deficiency (Ferritin < 100 ng/ml OR Ferritin 100-299 ng/ml with transferrin saturation < 20%), intravenous infusions of ferric carboxymaltose, starting near discharge with up to three subsequent doses over 24 weeks, reduced the risk of subsequent hospitalization. There was no impact on cardiovascular mortality. These data add to a growing body of evidence that iron deficiency may represent a novel target for therapeutics in patients with heart failure.
2 / The Need For Diversity Among Physicians
In a session focused on structural racism, Dr. David R. Williams, Chair of the Department of Social and Behavioral Sciences at the Harvard T.H. Chan School of Public Health, highlighted a study published in PNAS (Greenwood et al., Vol 117, 9/1/2020, pp. 21194-21200) titled "Physician-patient racial concordance and disparities in birthing mortality for newborns." While it was known that Black newborns are at increased risk of dying in their first year of life as compared to their White counterparts, this remarkable observational study demonstrated the impact of racial concordance or discordance between newborns and their doctors and subsequent outcomes. Specifically, they demonstrated that Black newborns who had Black physicians were at significantly reduced risk of mortality as compared to those who had White physicians. These data emphasize the need to ensure full diversity so that the physician workforce mirrors the general population.
"These data emphasize the need to ensure full diversity so that the physician workforce mirrors the general population."
3 / Pecha Kucha Returns To The AHA
This was the second annual Pecha Kucha heart failure session at the AHA. A Pecha Kucha presentation has a specific format whereby 20 slides are shown, each for exactly 20 seconds. This year's session focused on comorbid conditions in heart failure, including sarcopenia, pulmonary hypertension, obesity, cardiorenal syndrome, hepatic congestion, and the gut and microbiome. Once again, the speakers did an amazing job adapting to this novel, fun format. As one presenter noted, this was a fast-paced transfer of key information! At the end of the session, the audience members voted for their favorite Pecha Kucha, and Dr. Jane Wilcox of Northwestern University emerged victorious, just as she did last year.
4 / Dr. Clyde Yancy's Acceptance Speech For The James B. Herrick Award
The Herrick Award is bestowed by the Council of Clinical Cardiology at AHA Scientific Sessions for outstanding achievement in clinical cardiology. This year's recipient was Dr. Clyde Yancy, a former UTSW internal medicine resident, cardiology fellow, and faculty member, who is now Chief of Cardiology at Northwestern University. Dr. Yancy's acceptance speech was a perfect blend of science and humanism, including a moving tribute to his parents and other family members. While a standing ovation was not possible at this virtual event, the spontaneous outpouring of admiration and respect by all attendees shone brightly over the video platform.
5 / UT Southwestern Has Four Featured COVID Presentations On The Final Day Of #AHA20
On the final day of #AHA20, four members of the UTSW Cardiology Division presented at high-profile sessions on COVID-19. Specifically, work by Drs. Nicholas Hendren, James de Lemos, Ann Marie Navar, and Amit Khera was highlighted, representing UTSW's contribution in the fight against COVID-19.
Follow Dr. Mark Drazner:
Twitter: @MarkDrazner
Physician Update: AHA Special Edition
Read more articles from our most relevant research presented at the 2020 AHA Scientific Sessions.